Apocalypse Now: Will We Finally Accept the Challenge to Build Radically Different Ukraine?
Apocalypses Now: чи приймемо нарешті виклик на розбудову Інакшої України? (укр)
Here cherished dreams come true! 
Here tomorrow starts!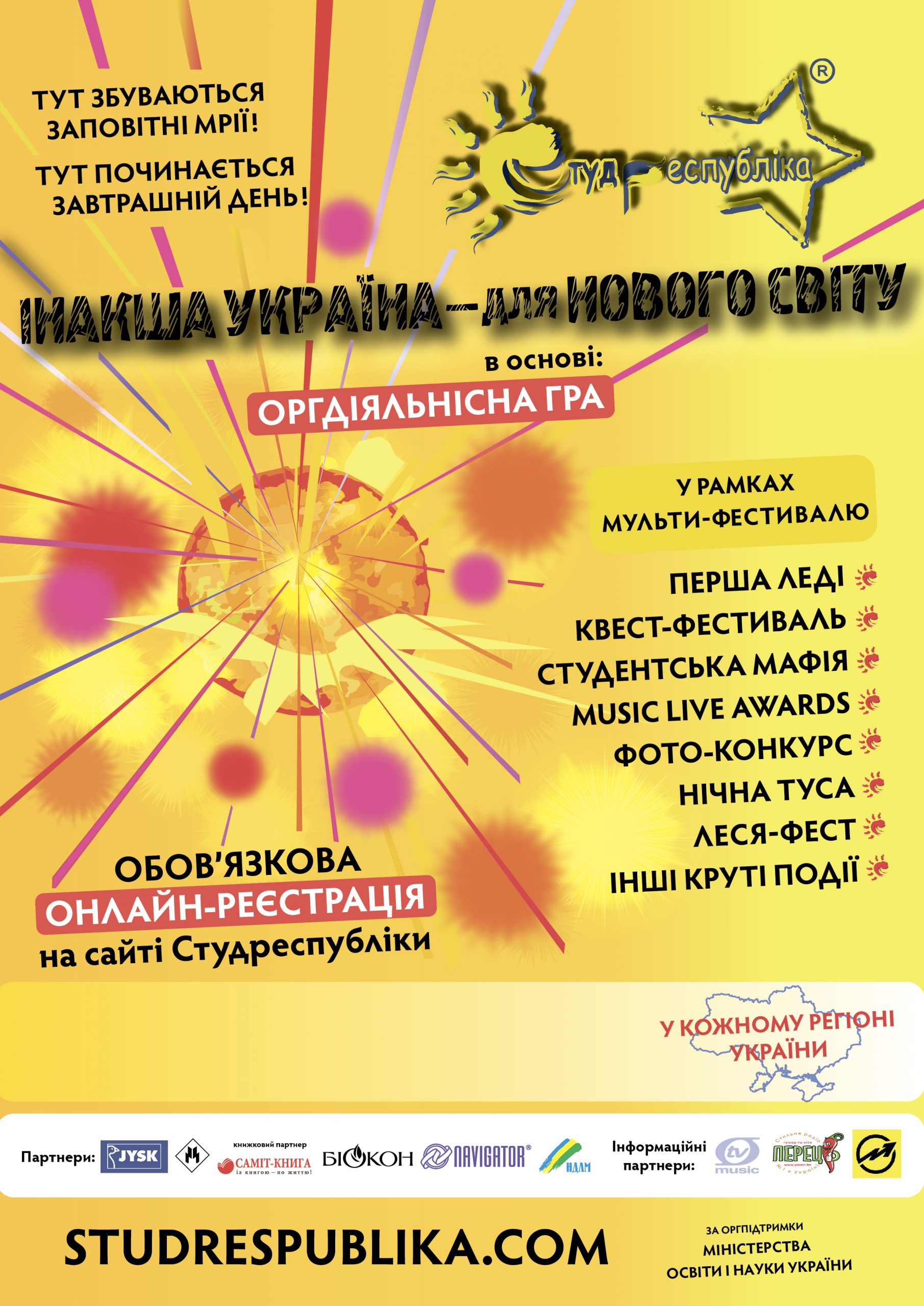 The old life is rotten. This is clear and obvious to everyone but those who feed on lives of millions of the most deluded, oppressed and dazzled 'dumb slaves'. But if we are not unicellular amoebas, we should be capable for the real task. For what justification can there be for the state, the leadership, the management other than breaking the shackles of hopeless walking in a vicious circle, innovating our co-living and building Radically Different (Інакша) Ukraine — for the New World where those rusty shackles will be broken everywhere? That's precisely why during ХХІІІ International Student's Republic Program we will be working on the theme 'Radically Different Ukraine for the New World' together with the best of the youth and intellectuals from all Ukrainian regions. Join us! [+ avatars]

No Super Crisis, quarantine restrictions, or systematic pressure on the organization and its leaders can stop get in the way of the biggest Ukrainian open space for dialogue, in-depths discussion, and presentation of groundbreaking ideas. 
Because goal of people of long-term goodwill is to help Ukraine's healing and to find answers to the most difficult problems and challenges. And to put these answers into practice together. 30th anniversary of Independence gives us an honest direction for reflection and activity.
Where and when will Studrespublikas* be held in each (including yours) region of Ukraine? How to become a participant? Which knowledge, experience and emotions will you get after taking part in regional stage? Details about OAG and sub-fests, news about the main event of the summer — Final of XXIII Studrespublika at the seaside and republican profile pictures can be also found in the official announcement.
Historical analysis and our vast Republican experience show us very clearly that progress and justice aren't compatible with mindless copying of others' 'success' and ressentiment, and they require way more than starry-eyed intents and big dreams yet alone empty rhetoric on values — we have to actually make the true maximal extra efforts.
The choice arises from extra efforts and presents an opportunity to create the Radically Different. To innovate you need free thinking. And to think freely you need a basis. It can be either in social situation — understanding and disenchantment of the Determinate and after that mastering the normative thinking and going beyond it; or a feat of meaningful hermitry.   
Energy, Hope and Future can be found exclusively in daring to get out of the usual self-devouring scenarios that were imposed on us — in search and construction of Radically Different Ukraine, a state full of meaning for its people and the rest of humankind.
XXIII International Student's Republic Program is the most significant event for Ukrainian students, which gathers maximal quantity of young leaders, progressive experts and thinking citizens from Ukraine and abroad. During the last year Studrespublika became the largest civic event at all. Studrespublikas have started throughout the whole country: join and participate in your region.
Schedule and contacts of the regional coordinators of Studrespublika
This year's theme is the conclusion of the Republicans' work over 23 years of daily tireless efforts and unbreakable will for positive change.
We invite all PEOPLE OF LONG-TERM SOLIDARITY GOODWILL to this amazing, exciting, unique journey through the course of modernization1. The theme of the route is 'Radically Different [your region] for the New World'. Add your knowledge and skills for historical changes in the country and the world! The beginning of the path is actually very simple: go through the mandatory online registration:

At the heart of Studrespublika lies the organizational activity game which concludes with the elections of the Student Mayor and deputies of the Student Magistrate. As usual there will be a ton of cool sub-fests: beauty contest of personality First Lady (Persha Lady), Quest Fest, Mafia, Night Tusa, Amateur Video Festival, Photo contest Flash of Emotions, Day Tusa, Mr. Studrespublika, The KVN Cup, Lesya-Fest, Tatlin-Fest and many other bright activities.
The unique format of the OAG combines discussion with competition to allow you to express your views on how to help you, us, and all of your regional Studrespublika become subjects able to modernize and innovate your region. You'll have support of the very best experts who will conduct facultatives (lectures, workshops etc).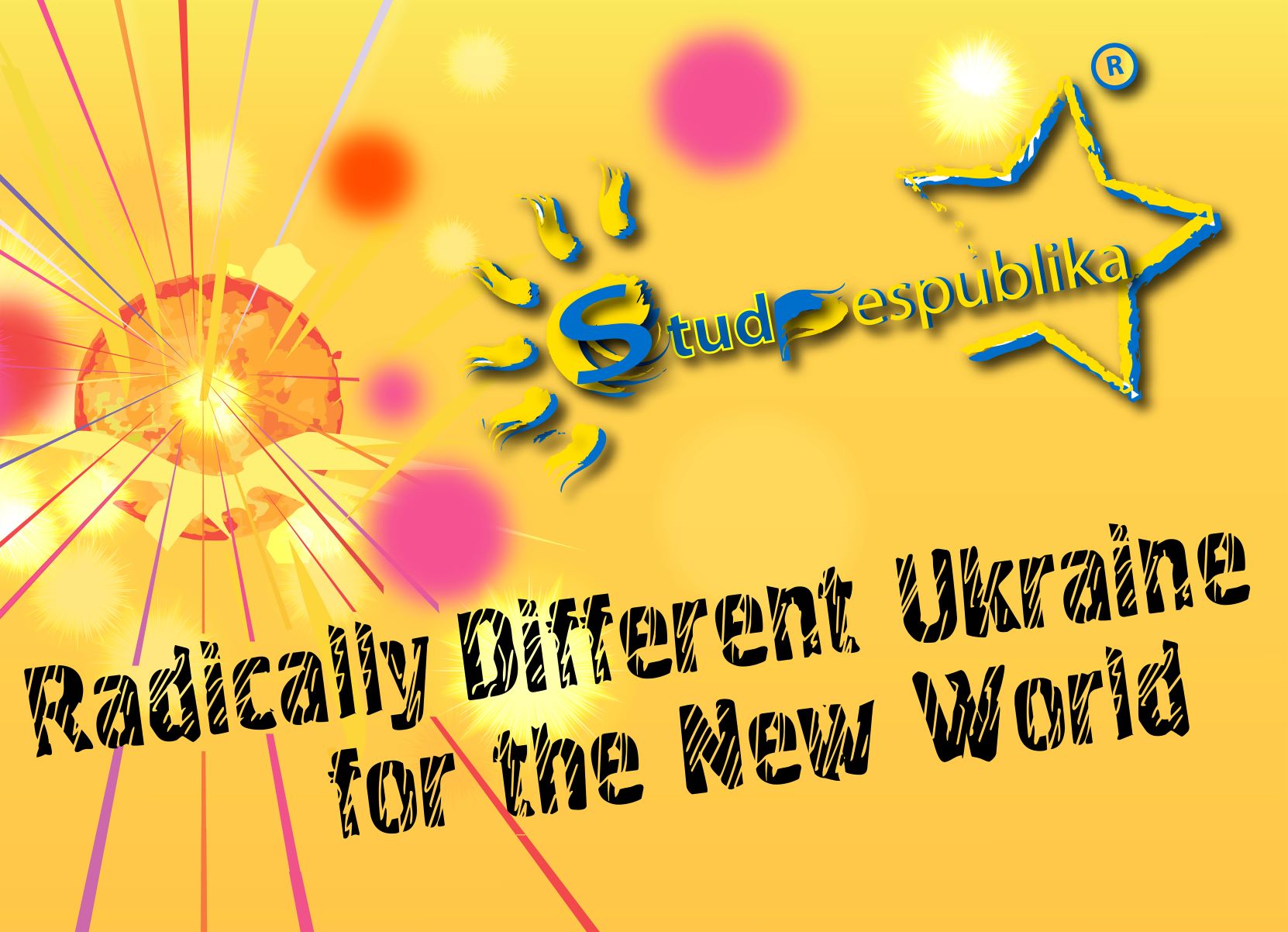 And next the Generation of Republic will get together for the Independent Day of Ukraine on August 21‒24 at the seaside during the culmination of the year — Final of Studrespublika-2021. This year's theme 'Radically Different Ukraine for the New World' will require true solidarity: accumulation of strengths, knowledge, dialogue, creativity, experience, talents, trust, endurance, and most importantly all the hard work of republicans of all generations. During these three days we'll be building our dream country. The country we want Ukraine to be!
Besides working on alternatives for development of Ukraine and the world the special elections will also take place during Studrespublika. The Student President and deputies of the Student Parliament of Ukraine will be elected from among the cleverest, the most talented and active of Ukrainian youth.
The multi-festival, the core of which is OAG, is improving for the third decade so as to be the only country-wide platform for unity (соборності), open dialog, in-depths discussions, inavations (інавацій)2 and innovations, and exciting activities. It is Ukrainian know-how — a space of will, equality, summer vibes and our guiding light to the future.
The uniqueness of the OAG attracts close attention of philosophers, political scientists, analysts, journalists and activists — even those far from the Republican movement. But what makes this Game so unique? Huge part of it lies in being able to achieve futurological resonance, i.e. a situation that reflects general and projected socio-political situation in Ukraine. And then various scenarios are modeled through the course of the Game. These scenarios which will be implemented in actual social and political processes one way or another. That's why highly detailed results of the OAG we get by the end of August often come true in real politics next seasons. This time we will not only model and predict but also develop a situation of breakthrough growth!
Studrespublika provides equal opportunities for all — use them to work in the community of smart, creative, responsible and hardworking people same as you are.
To break out of this gap we need historical scale, massive ideas, powerful energy, super active and brave decisions, very high levels of cooperation, mobilization, mutual trust, and the capacity for thinking. These are exactly what Republican activities are boosting. And it is an exciting way.
Together we still can influence whether it will be a progressive revolutionary events. Otherwise — given the degree of ruling groups' cynicism and the masses' zombie-consciousness and classdegradation — even more savagery, archaism, and misfortune await us ahead.
Let's accept the challenge!
See you very soon, at Studrespublika-2021!
* Adequate and fully legal quarantine regulations must be complied with at the event
¹ Modernization course means resumption of normal human life, establishment of extensive freedoms and implementation a lot of progressive innovations and inavations.
² Inavations — usually unexpected discovery of Radically Different. This is not a technology. It is always untimely and inappropriate. We must understand that not everything new is Radically Different, but everything Radically Different is new. And it generates a whole number of subsequent inavations. Solidarity without dominance (a deliberative process) is required for inavations to happen.
Regulations of Sturespublika-2020 (ukr)

Required texts (ukr)

Information contact and republican T-shirts: (044) 529 13 75, office@studrespublika.com   
For media and partnership: brand-manager Vira Andriyuk: +38 (097) 883 22 26, brand-manager@studrespublika.com
*  *  *
Organizers: NGO Students' Republic
Partners: Ministry of Education and Science of Ukraine, JYSK, Graviton Company, edition Summit Book, BIOKON, Navigator, NDLM
Information partners: TV channel OTV, Stylish Radio Perets FM, Telegram-channel Opportunities, Koine.Community
Avatars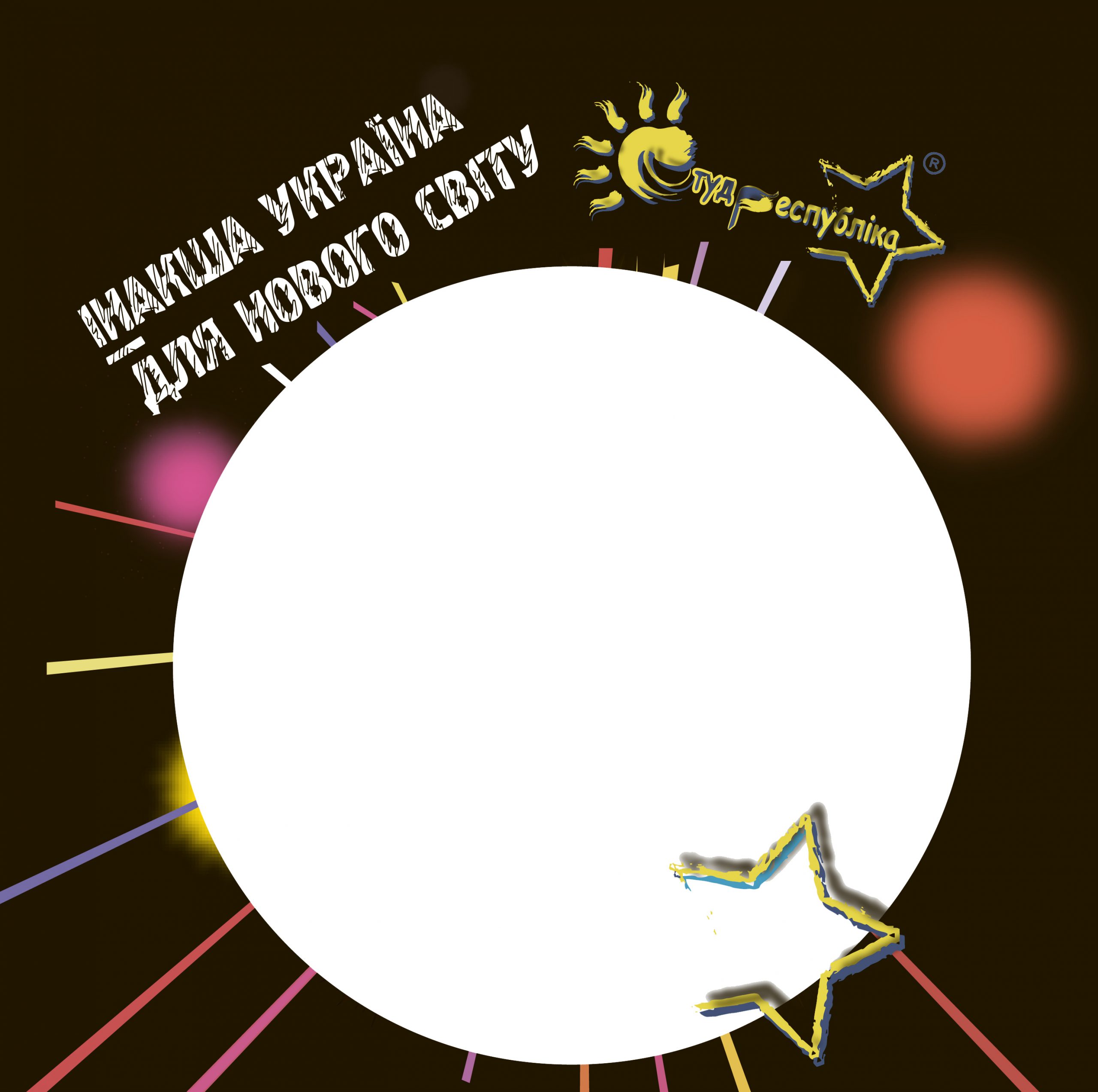 Підпишіться на Телеграм-канал Studrespublika, щоб оперативно отримувати найважливішу інформацію про діяльність Студреспубліки
Автор: Press-service of Studrespublika