How to Build New Ukraine?
As everything happened last year: Is Revolution Inevitable?! (en) 
Як збудувати Нову Україну? (укр)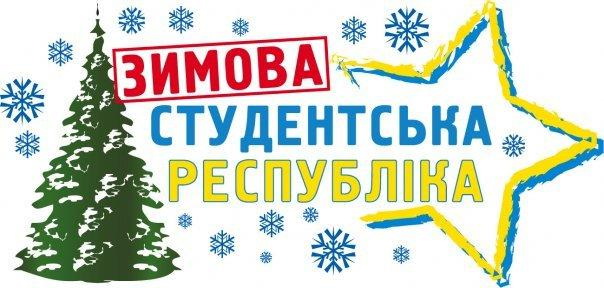 Summer — for the active and ambitious,
winter — for the curious and intellectual!
Despite all the hopes and dreams back from 30 years ago this year we have to face the anniversary of our independence as the poorest and the most backward country in Europe dealing with a war within our borders, an imperialist invasion, secessions of regions, external controls, and even worse — confusion, spite, and constant finger-pointing. However, this is not the norm. This is not how it should be! And the Republicans always emphasize that we are ready to take on the historical responsibility. That is why the topic of WiSR-XIII in the Carpathians is '(R)evolutionary plan for progress of Ukraine and humankind'. We invite you on February 26 ‒ March 1. Join us! Sign up!
Every year concerned Ukrainians (and not only Ukrainians) — activists, experts, just progressive people of different age and place of living — gather for Winter Studrespublika*. This is a unique circle of same-minded people who set their knowledge and strength to independently look for answers to very difficult questions that concern everyone. People of long-term goodwill from Ukraine and worldwide need to become allies in questions of Modernization and Progress, not someone's resources. To find out how to become a part of the unique intellectual and creative holiday where there is a spirit of true solidarity, positive competition and creation of powerful alternative solutions read below.
Take part in a competition selection! (ukr)
Of course, the people of Ukraine are in no way satisfied with what seems to be a program of self-destruction: degradation, demodernization, eternal power, terrible decline for the vast majority of population and for the country as a whole — and at the same time luxurious conditions for several hundred families mostly living abroad and their cynical servants.
To break out of this gap we need historical scale, massive ideas, powerful energy, super active and brave decisions.
We — as an organization of people uniting youth and intellectuals that have been working for many years on visions, strategies, models, scenarios and programs of a progressive Future for Ukraine and the world — fully aware of our deep responsibility to implement these developments. And now it is time to get to direct work on (R)evolutionary plan for progress of Ukraine and humankind. The plan should be daring, inavative and in unique in planetary history. The method of its implementation and creation of conditions for making it possible can be evolutionary, but our intellectual analysis shows that what lies ahead are COMPLEX REVOLUTIONARY PROCESSES.
So, who are you — builders, capable of both progressive evolutionary work and of high-tension revolutionary change? Who are you, those who are unique, who believe the power should be 'of the people, by the people, for the people'; who don't choose easy ways and petty-bourgeois 'happiness', but realize what it means to serve the people and to bear responsibility for their fellow citizens, 'for thy neighbour'?
Participation conditions: participation in WiSR-XIII is simple. You must pass an online registration on the website of  Studrespublika. Then all the registered participants undergo a competitive selection and the best of them will take part in the Winter Studrespublika.

Peculiarities! During the game such methods and tools are used, that will give the opportunity to react on individual and common actions, to immerse in the problems deeply and to find answers to the most difficult questions. It is planned to achieve the effect of 'full immersion' that includes participation in all events completely and prohibition of alcohol. If somebody violates this requirement organizers reserve the right to evict offender without returning the registration fee.
Announcement of the results: Studrespublika's website until the 24th of February.
At the end of the event will take place an award party in classic style and winner's reward ceremony.
At the time when ruling class and a big part of state authorities are corrupted and stand for oligarchs' and foreign states' interests concerned citizens take responsibility themselves. We invite everyone to show civic solidarity and take part in WiSR-XIII.
Historical analysis and our vast republican experience show very clearly that it is ill-advised for progress and equity to copy others' 'successes', having starry-eyed desires, high hopes, and even more so overthinking on values are not enough — what we need are real and thorough extra efforts.
And it is an exciting way. Together we will overcome the Super Crisis and make New Ukraine one of the top-20 countries by the standard of living of citizens of the world!
After WiSR, if you wish, you will have the opportunity to rest (nearby there are sauna, skating rink, etc.) and see interesting historical places: The Khotyn fortress, monasteries, parks, museums and more.
* * *
Organizers: NGO Students' Republic.
Organizing support: Ministry of Education and Science of Ukraine.
Partners: Graviton Company, Edition Summit Book, BIOKON, Navigator, FinBERT, SendPulse, Commons Journal, Koine.Community, Telegram-channel Opportunities.
Organizational issues: (044) 529-13-75, office@studrespublika.com
Media and Sponsorship issues: Vira Andriyuk, brand manager of Studrespublika, +38 (097) 883 22 26, e-mail: brand-manager@studrespublika.com     
Terms of participation and contest details (ukr)
Recommended texts (ukr) 
Avatars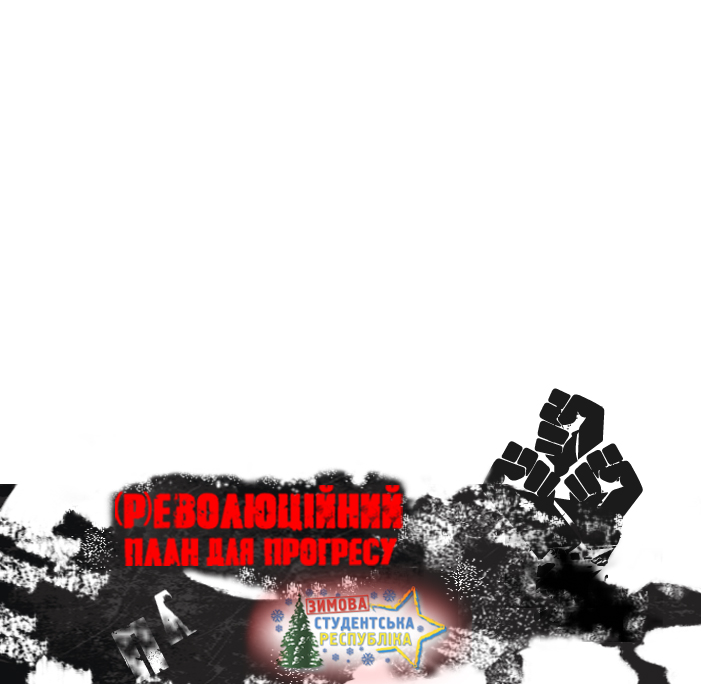 * Adequate and fully legal quarantine regulations must be complied with at the event
⚡️ How to Build New Ukraine? Despite all the hopes and dreams back from 30 years ago this year we have to face the…

Опубликовано NGO Students' Republic Понедельник, 8 февраля 2021 г.
Підпишіться на Телеграм-канал Studrespublika, щоб оперативно отримувати найважливішу інформацію про діяльність Студреспубліки
Автор: Press-service of Studrespublika