The Modernization Program for Ukraine — the Resurrection of Our Motherland
Програма модернізації для України» — воскресіння нашої Батьківщини

Программа модернизации для Украины — это воскрешение нашей Родины
Here cherished dreams come true!
Here tomorrow starts!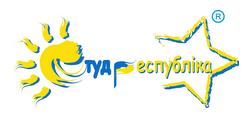 From the 22nd till the 25th of August 2015 at the Arabat Arrow at the Azov Sea coast (Kherson region, Henichesk district, Henhirka resort, Wellness center Energy) there is going to be held the finale of Studrespublika XVII where active young people and intellectuals will assemble to work out the salvation program for Ukraine. Once again we realize that except Republicans in our country no one wants to think about its future, that's why we'll work carefully on so-important theme: The modernization program for Ukraine. Join us!

The Finale of the International Program Students' Republic — is the most extensive annual youth event in Ukraine and at the same time – the most intellectual one. About 1000 young people and intellectuals participate in it. What exactly will be going on during 3 days at the finale of Studrespublika — improvised state, where all the partakers live according to special rules, are involved in many non-stop sub-festivals and create together the modernization of Ukraine?
This year's Studrespublika's
theme is the last chance for our country. The future is at stake! Therefore the theme is highly unfailing and very complex. Studrespublika for a long period of time has been proclaiming the need for modernization of each region partly and the country itself on the whole, however not everybody is ready to risk supporting us right now… It's neither a speculation on pop-subjects nor a mad utterance of stupid, but publicized slogans… So we're assembling to work on topic together. Modernization should not be just been talked about but it should be pursued due to the precise and open program. We are going to write exactly that one.
You must attend the finale of Studrespublika-2015. For you there will be held an organizational activity-game (OAG) which will last for 1 day and a half, after what there will take place the bright multi-festival part. You will be able to try yourself in Mafia, the Festival of Amateur Video, Photo Contest, Night Tusa, Day Tusa and in a number of other activities. During the time when the Studrespublika is held the First Lady (Persha Lady) and the best nominant in the Music Live Awards will be selected and many other winners in various sub-fests as well.
At the same time there the optional component of event will take place where intellectuals from all over the country and from the abroad will share their substantive achievements with you, will debate with you, and will help in the preparation of the Modernization Program. Among those, whom we can already announce, are  Pilar Bonet (Spain), Dmitry Gorin (Russia), Serhiy Datsyuk, Evgeny Juryev (Russia), Alexei Makarkin (Russia), Vadym Menzhulin, Olha Mykhailova, Mykhaylo Minakov, Andrii Okara (Russia), Yakov Rabkin (Canada), Fr Antonii Rudyi, Marina Skorikova (Russia) and others.
During the OAG participators of Studrespublika will have the opportunity to be someone special, unusual, be someone whom in real life he/she may never become. Participate in the game can Studrespublika's regional winners: Students' mayors and deputies of Students' magistrates, and also those ones who have shown their desire to take part in at the mandatory online registration on the Studrespublika's website.

Moreover there will be a huge development and positive, sun, warmth, smiles on faces of old and new friends!
Once again we remind, the Students' Republic has its own laws, government, territory, currency, parties and other attributes of real Free State. The most important phenomenon of the program is a projection of future Ukraine. Everything that happens at Studrespublika, then somehow will be recreated in our country. This important fact should be remembered. We'll write the Modernization Program for Ukraine, it will become a lifeline for us, which will ensure the happy and progressive future for Ukraine.
Participate in Studrespublika-2015 and become a part of the modernization changes, be a witness of the resurrection of our Motherland!
For information contact: +38 (044) 529-13-75.
For media and partnership: brand-manager Vira Andriyuk +38 (097) 883 22 26, brand-manager@studrespublika.com.
For organizational issues: project manager Rehina Popova +38 (095) 166 09 52, project@studrespublika.com.
***
Organizers: NGO Students' Republic with the support of Ministry of Youth and Sports of Ukraine, organizational support of the Ministry of Education and Science of Ukraine.
Partners: Impression, Kaspersky, MSI, BIOKON, NDLM, Another Land, Resort Management Group.
Information partners: TV channel OTV, SPILNO.TV, Stylish Radio Perets FM, newspaper The Day, Internet TV Robinzon.tv.
Special thanks to friend of Studrespublika Natasha Sheiko.
Підпишіться на Телеграм-канал Studrespublika, щоб оперативно отримувати найважливішу інформацію про діяльність Студреспубліки
Автор: The Press Office of Studrespublika