How to Make a Progress and Peace in Ukraine and on the Planet?
Як досягти прогресу і миру в Україні та на планеті? (укр) 
Here cherished dreams come true!
Here tomorrow starts!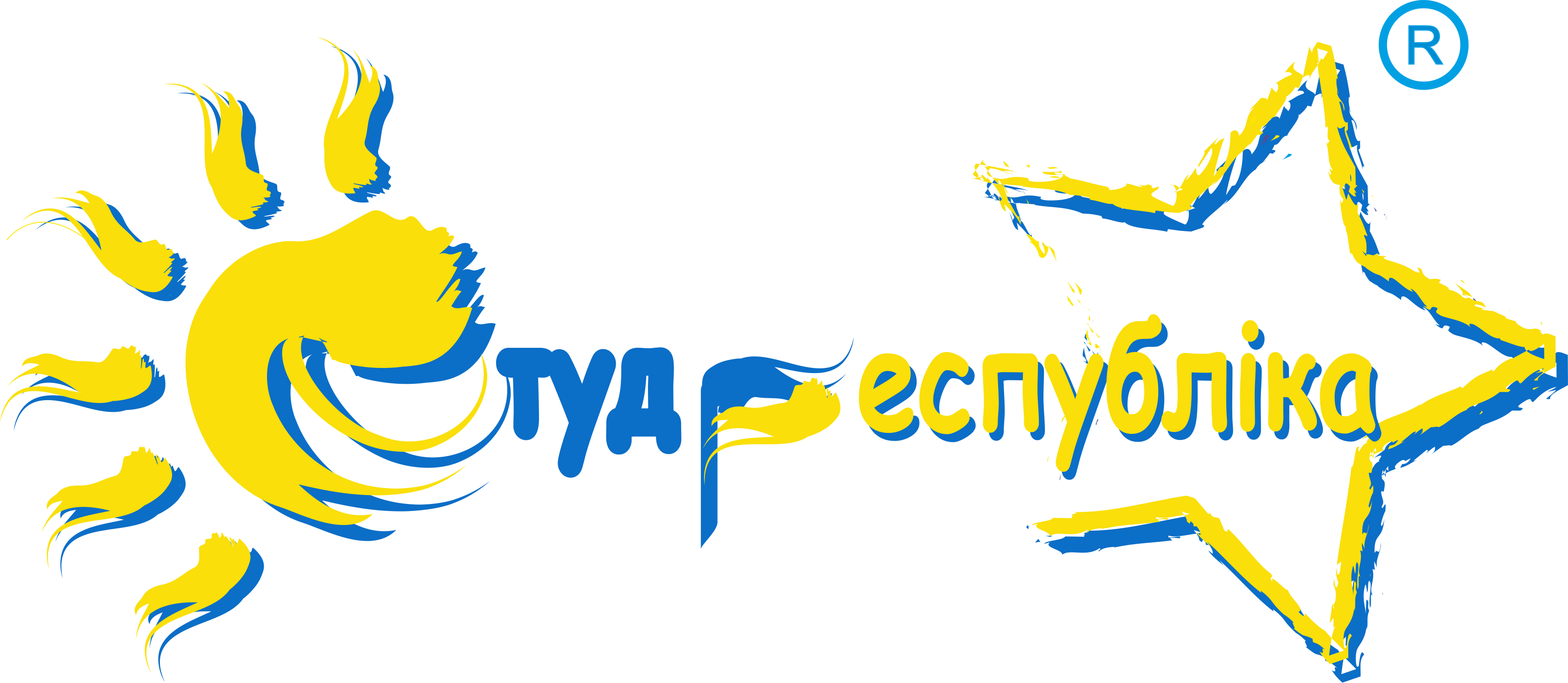 From the 24th till the 27th of August 2018 at the Black Sea Arrow (the Black Sea coast, Mykolaiv region, Ochakiv district, Chornomorka resort, Complex Sportium) there will be the Finale of Studrespublika XX under the slogan 'XX years for Ukraine — Generation of Republic'. For 20 years Studrespublika has been preparing a generation of conscious citizens and work in order to build peaceful and progressive future for Ukraine and world at all. Final theme 'How to make a progress and peace in Ukraine and on the planet' — about very sore point. Join! Register online!
The Final of the International Student's Republic program is the most significant annual public event for young people in Ukraine and at the same time the most intellectual one. An improvised state will gather about 1000 participants from Ukraine and abroad. XX Studrespublika is an energetically charged meeting of graduates and absolutely new ones, in order to combine experience, knowledge, creativity and youth for the sake of modernization of Ukraine and the world. Everyone here can discover him/herself, sometimes in quite unusual hypostasis: whether in deep mental work, or in driving sub-fests, which continue non-stop, or communicate with lovely people from all regions. Why should you join?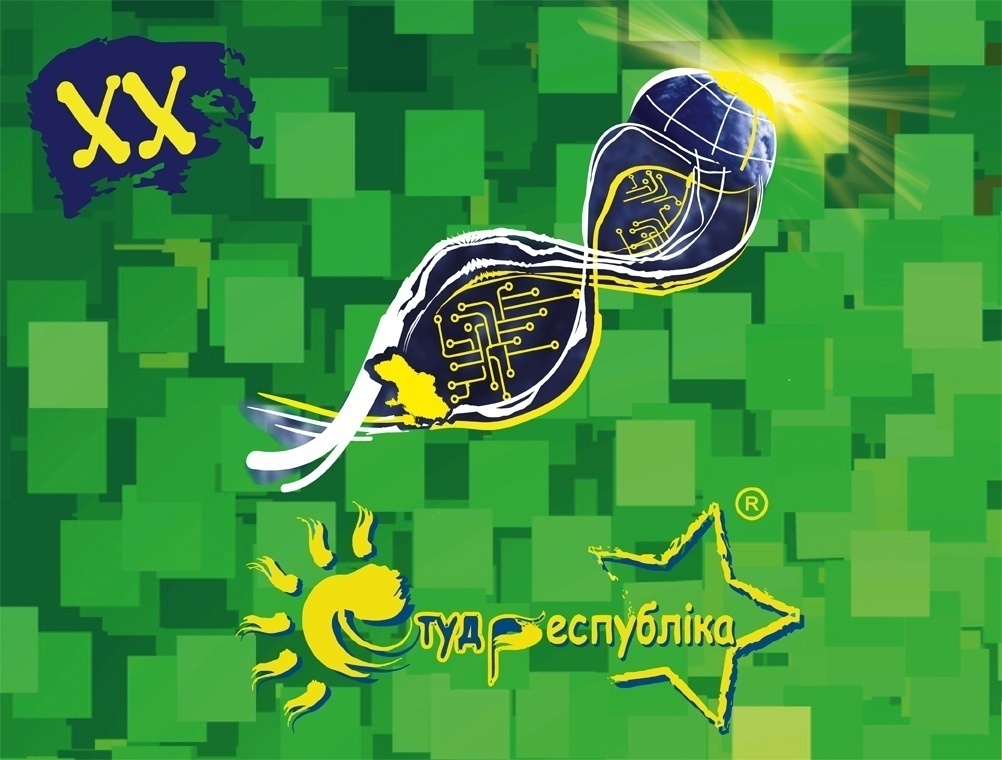 Theme of this year 'How to make a progress and peace in Ukraine and on the planet' finalized all our difficult and interesting work, all games and other projects over 20 years of continuous thinking and creative search and is topical and crucial on a global scale.
War is an everyday instrument again, bold imperialism is not hidden, threat of nuclear conflict, which will destroy the gains of civilization, is more and more real, poverty, genocides, epidemics and hunger in the world are not overcome, inequality is increasing, crisis in the economy and ecological problems have became chronic. And Ukraine is at the sad forefront… So, either we try to solve own problems or we will become a modernized wilderness of the world.
We note that the preliminary organizational activity games of Studrespublika have formulated two civilian ways of modernization of Ukraine [which means: a) the establishment of a 'normal life'; b) the expansion of freedoms; c) the implementation of a variety of high-tech, 'new industrialization']: new enlightenment and rational solidarity.
For almost 2 months during regional levels of Studrespublika the young activists described what we can do with it in each region in order to make there peace and progress. Republicans are ready to responsible work, help Ukraine and all the Earth and stand on the way of progress and peace!
We invite you to join us or became a part of history, help Ukraine to join top-20 the most developed countries in the world on the level of life. The first step is so easy: online-registration on the official site of Studrespublika.

Faculties and experts-intellectuals' consultations will promote such hard work. Among those who we can already announce are: Maxim Gardus, Serhiy Datsyuk, Serhiy Grabskiy, Yuriy Husyev, Oleksandr Ktitorchuk, Vitaliy Kulyk, Andrii Okara, Oleksiy Sherstoboev, Andrey Yermolaiev and others.
So, at the Final of the Studrespublika, you will meet a powerful organizational activity game on theme 'How to make a progress and peace in Ukraine and on the planet', and after 1,5 days, there will be added the bright multi-festival part. And all this will be in the gaming conditions of an improvised state Students' Republic, which has its own constitution, laws, authorities, parties, currency and territory.
In a unique discussion-competitive format of OAG, participants have the opportunity to try their hand at presenting ideas that may seem absurd to someone, to discuss, make and correct mistakes, to improve themselves — and to seek, seek, and seek again. After all, Studrespublika is a platform where all thoughts are accepted! The winners of the regional Studrespublikas: Students' mayors and deputies of the Student Magistrates, as well as those who have expressed their desire after taking mandatory online-registration on the Studrespublika website will participate in this game.

Important that the characteristic phenomenon of the program is a projection of the future Ukraine. Everything that happens on the Studrespublika definitely reproduces in the state later. This fact imposes a special responsibility on all participants and winners.
And what is the dialogue about the construct the progressive future without a bright multi-festival part? You will be able to take part in a whole variety of youth activities and new sub-fests. Celebrate 20-years of Studrespublika on the 20 different sub-fests. To the traditional and favourite — Mafia, Amateur Video Festival, Photo contest 'Flash of Emotions', Night Tusa, Day Tusa, Mr. Studrespublika will be added some new ones. During the Studrespublika there will be selected First Lady (Persha Lady), identified the best social musician in the Music Live Awards and many other winners in a whole host of sub-fests.
During 3 incredibly rich, meaningful and definitely not like any other days you will meet trusted friends of Studrespublika, get acquainted with new ones, talk with legendary participants of the first Studrespublikas and get an opportunity to join the only Ukrainian team capable of following a truly alternative way of development of Ukraine.
To meet at the final of the anniversary of XX Studrespublika! We will change the world, we will defy stereotypes!
XX years for Ukraine — Generation of the Republic

Through the Modernization of Education to a New Industrialization, Work Has Begun (the finale of Studrespublika-2017)
Avatars:

For information and republican T-shirts: (044) 529-13-75, office@studrespublika.com.
For media and partnership: brand-manager Vira Andriyuk: +38 (097) 883 22 26, brand-manager@studrespublika.com
*  *  *
Organizers: NGO Students' Republic with the organizational support of Ministry of Education and Science of Ukraine.
Partners: Ochakiv Regional State Council, Impression, JYSK, Graviton, BIOKON, edition Summit Book, NDLM.
Information partners: TV channel OTV, Stylish Radio Perets FM, GURT Resource Centre.
Підпишіться на Телеграм-канал Studrespublika, щоб оперативно отримувати найважливішу інформацію про діяльність Студреспубліки
Автор: The Press Office of Studrespublika