What Can We Do for Humanity?
As everything happened last year: The New Industrialization Should Start with Education
Що ми можемо зробити для людства? (укр)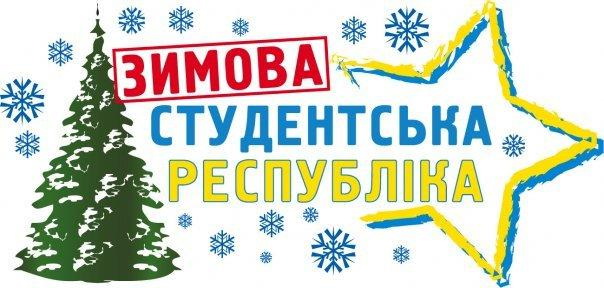 Summer — for active and ambitious!
Winter — for the best and smart!
The situation in Ukraine brings the more and more difficult challenges for its citizens. Thus, the global context of our issues becomes clearer. Not in the vulgar geopolitical sense, but in understanding that, in particular, the struggle against militarism, inequality, xenophobia, the exploitation of man and nature, primitivization of goals is a common planetary agenda. Therefore, from 2 to 5 March 2018 Jubilee Winter Studrespublika X on 'Ukraine and humanity: what can we do for the World?' will be held in the Carpathians. Sign up!
Each year caring Ukrainian — activists, experts, a progressive people — gather in Bukovyna for Winter Studrespublika. This is a unique circle of same-minded people who are ready to work on an alternative, a worthy place of Ukraine among the top-20 most developed countries. To make it happen, we must not just get rid of the provincial complexes and destructive ideologies, but here and now form a progressive agenda for global humanity. To find out how to get on a unique for Ukraine intellectual holiday read down below.
Take part in a competition selection! (ukr)
It is already evident that an attempt to transfer the problem to everyone, even the opponent, the lack of an innovative development strategy and a healthy attitude to civil virtues and politics, an adequate perception of problems not only in our corner of the world, but globally, leads to degradation.
The circle of responsible citizens — activists, advanced experts, all who are not indifferent to Ukraine's falling into the abyss — will jointly think of a change in the global agenda for a more equitable one that will restore all the great hope for the world without threat of the nuclear apocalypse and the new digital robotic lack of freedom, without hegemony of strong states, criminal capitals and ideologies, without extra people and disrespect for ecology, etc.
This is the case for us, Ukrainians. Because we are living through hard times, and the old recipes make it even worse.
Participation conditions: participation in WiSR-X is simple. You must pass an online registration on the website of Studrespublika. Then all the registered participants undergo a competitive selection and the best of them will take part in the Winter Studrespublika.

Peculiarities! During the game such methods and tools are used, that will give the opportunity to react on individual and common actions, to immerse in the problems deeply and to find answers to the most difficult questions. It is planned to achieve the effect of full immersion that includes participation in all events completely and prohibition of alcohol. If somebody violates this requirement organizers reserve the right to evict offender without returning the registration fee.
Announcement of results: on Studrespublika's website until the 23th of February.
At the end of the event will take place an award party in classic style.
Become one of the participants of Jubilee WiSR-X, let's show outrage-mongers and government loafers that everything in the country is up to progressive citizens and thanks to common intellectual and creative efforts we will overcome the crisis and make Ukraine one of the top-20 countries of the World.
After WiSR, if you wish, you will have the opportunity to rest (nearby there are sauna, skating rink, etc.) and see interesting historical places: the Khotyn fortress, monasteries, parks, museums and more.
* * *
Organizers: NGO Students' Republic
Organizational support: Ministry of Education and Science of Ukraine
Partners: Graviton Company, BIOKON, JYSK, edition Summit Book, consulting company K&K Group, SendPulse, GURT Resource Centre, magazine Common.
Organizational issues: (044) 529-13-75, office@studrespublika.com
Media and Sponsorship issues: Vira Andriyuk, brand manager of Studrespublika, +38 (097) 883 22 26, e-mail: brand-manager@studrespublika.com

Terms of participation and contest details (ukr)
Підпишіться на Телеграм-канал Studrespublika, щоб оперативно отримувати найважливішу інформацію про діяльність Студреспубліки
Автор: Press-service of Studrespublika